Challenge Coin Holster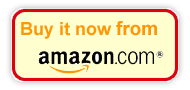 Testimonials
I've been looking for something to hold and display my challenge coins for a long time. This is exactly what I was looking for. I can mount them anywhere with the double stick tape that comes on the back. I can add more of these holsters as I get more coins. Good quality and great price. I would definitely recommend these to anyone who has challenge coins they wish to display.

Amazon buyer feedback
Great to use with coin gifts, shipped quickly and securely. First rate with 5 stars!

eBay buyer feedback
Partners
Gray Water Ops
Our Veteran Owned Challenge Coin manufacturer of choice!